Brand of Origin:  Chana Brand :  OWGELS Model Number : OZ-10-02TW0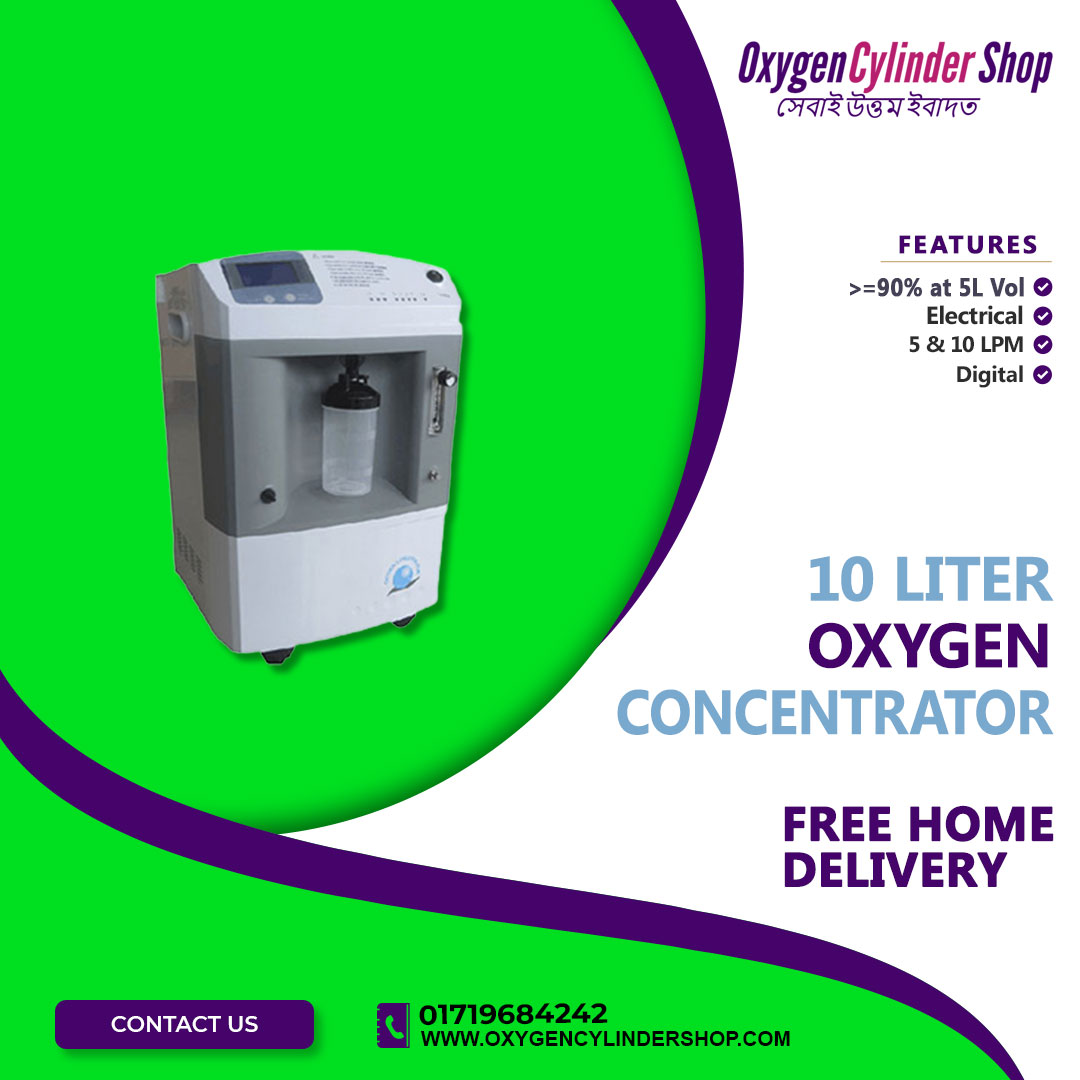 Description
10L Owgels Oxygen concentrator Price In Dhaka
Product Description
Owgels hospital 10L Large Flow Medical Oxygen Concentrator 110V-Features OWGELS particularly designed dual outlets permitting using the nebulizer with oxygen. This is a machine particularly designed to target clinics. This machine has a difference, enabling it to be installed into a clinic as an organization in a pipeline with many oxygen output outlets providing oxygen to each patient bed, making a clinic look modern.
User-friendly plan with easy-to-see-and-understand control panel Easy access to humidifier bottle; Low noise level allows to use during sleep Filters located outside of the housing for easy maintenance4 wheels, and the top handle makes it cool to move.
The robust design on OWGELS OZ-10-01TWO Oxygen Concentrator contains dual oxygen outlets to be shared by 2 patients and goes with a nebulizer working under high pressure of oxygen enriched air.
Multiple Ways to use
It comes with two flow meters having flowed from 0-5 liter and 0-10 liter per minute, it can deliver 5LPM oxygen with two persons at the same time and can deliver 10LPM with one person.
It also has an atomization function Safety
The machine has an audiovisual alarm for power failure, low oxygen level, low pressure
Specifications:
| | |
| --- | --- |
| Flow Specification | Total 10 LPM (Dual 5 LPM each) |
| Oxygen Concentration | 93%+3% |
| Power Consumption | 750 Watts |
| Average Noise Level | <60dB(A) |
| Dimensions (mm) | 390*350*720MM |
| Weight | 29.5KG |
| Warranty | 1 Years |
10L Owgels Oxygen concentrator Price In Dhaka
5L Owgels Oxygen concentrator Price In Dhaka
 Owgels Oxygen concentrator Price In Dhaka
Oxygen concentrator Price In Dhaka
Medical Oxygen concentrator Price In Dhaka
 concentrator Price In Dhaka