Portable Oxygen Concentrator - Shop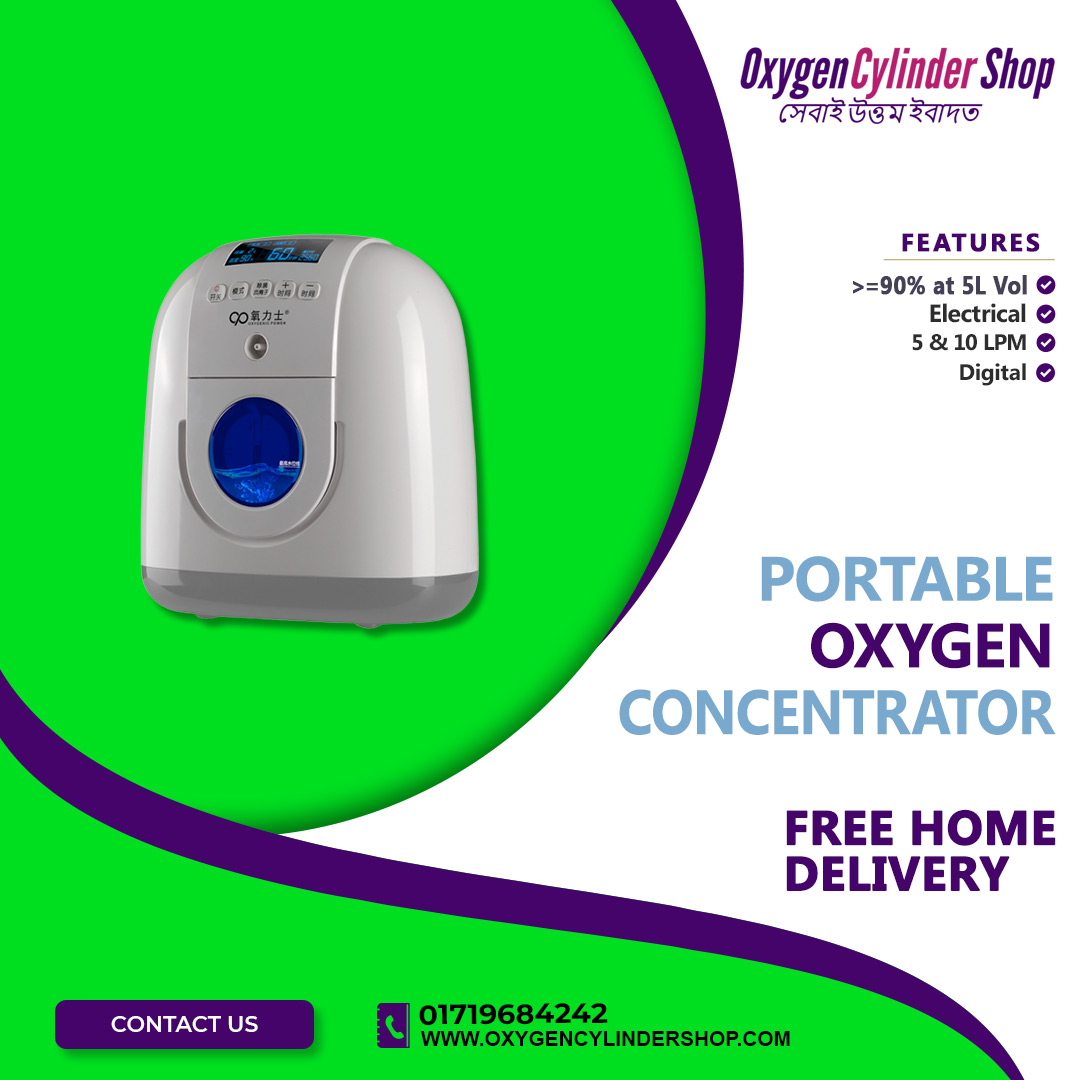 Description
A portable oxygen concentrator (POC) is a medical device that provides oxygen therapy to individuals who have respiratory conditions that affect their ability to breathe properly. It's designed to be smaller, lighter, and more convenient than traditional oxygen tanks or stationary oxygen concentrators, making it easier for users to maintain their mobility and engage in daily activities while receiving the necessary oxygen.
Here are some key features and information about portable oxygen concentrators:
Oxygen Concentration: POCs draw in room air and use a filtration system to remove nitrogen, leaving the
oxygen at a higher concentration. They typically deliver oxygen concentrations of around 90% or higher.
Portability: POCs are designed to be lightweight and compact, making them easy to carry around. They often
come with shoulder straps, carry bags, or wheeled carts for added convenience.
Battery Operated: Most POCs are powered by rechargeable batteries. Depending on the model and settings,
battery life can vary, so users need to plan for recharging or carrying spare batteries when traveling.
Flow Settings: POCs offer adjustable flow settings, allowing users to customize their oxygen delivery based on
their prescribed flow rate. Some models have continuous flow settings, while others offer pulse dose delivery,
which provides oxygen only when the user inhales.
AC/DC Power:
POCs can typically be used while connected to an electrical outlet (AC power) and also on battery power (DC
power). This flexibility ensures users have access to oxygen in various settings.
Noise Level: POCs are generally quieter than older oxygen concentrators, making them more discreet and less
disruptive in social or public settings.
Maintenance: Regular maintenance is required to keep the POC functioning correctly. This includes cleaning
filters, tubing, and ensuring the device is free of debris.
Prescription Required: A prescription from a healthcare provider is necessary to obtain a portable oxygen
concentrator, as it is a medical device.
Cost: The cost of portable oxygen concentrators can vary widely depending on the brand, model, and features.
Some insurance plans may cover the cost or offer rental options.
Backup Oxygen: It's important for users to have a backup oxygen source, such as oxygen tanks or a stationary
concentrator, in case of battery issues or other emergencies.
Portable oxygen concentrators have significantly improved the quality of life for individuals with chronic
respiratory conditions like COPD (Chronic Obstructive Pulmonary Disease) and are a popular choice for those who
need oxygen therapy while maintaining an active lifestyle. However, it's essential to work closely with a
healthcare provider to determine the right POC model and settings based on individual medical needs.