Automatic Yuwell Electric Suction Machine 7A-23B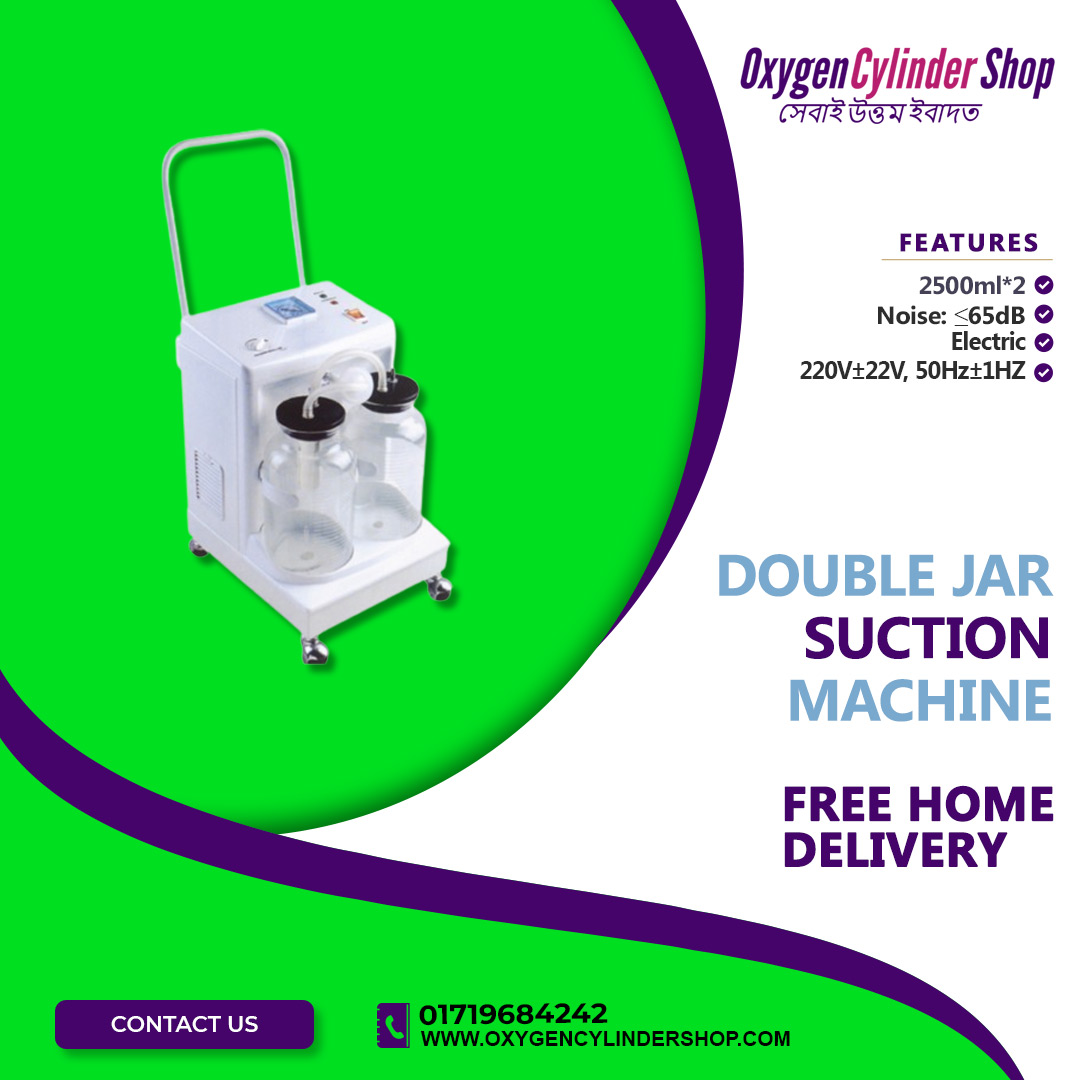 Description
Suction Machine price in Bangladesh
We are OXYGEN CYYLINDER SHOP , we sell Suction Machine in Dhaka . It features an all-new design,
a solid yet lightweight plastic shell, and an oil-free, maintenance-free suction pump with a capacity of 18 LPM
and a power cord detachable. This also comes with a 1000 mL polycarbonate container with advanced protection
against leakage, a tubing package and additional bacterial filters.
| | |
| --- | --- |
| Product Name |   Suction Machine |
| Brand |   Yuwell |
| Operation Mode |   Automatic |
| Model Name/Number |   7A-23B |
| Voltage |   AC220V+/-22 V |
| Number Of Wheels |   4 |
| Frequency |   50 Hz |
| Glass Jar Capacity |   2 x 2.5 ltr |
| Number Of Glass Jars |   2 |
| Max Negative Pressure Value |   Greater than or equal 0.09 Mpa |
| Reservoir Capacity |   2500 ml |
| Noise Level |   Less than or equal 65 dB (A) |
Suction Machine price in Bangladesh
সকল প্রকার মেডিকেল পণ্য সূলভ মূল্যে ক্রয় করতে আমাদের কল করুন ।